Click here for a video highlight reel of this event – Craig speaking about the new book and why it is important for all men.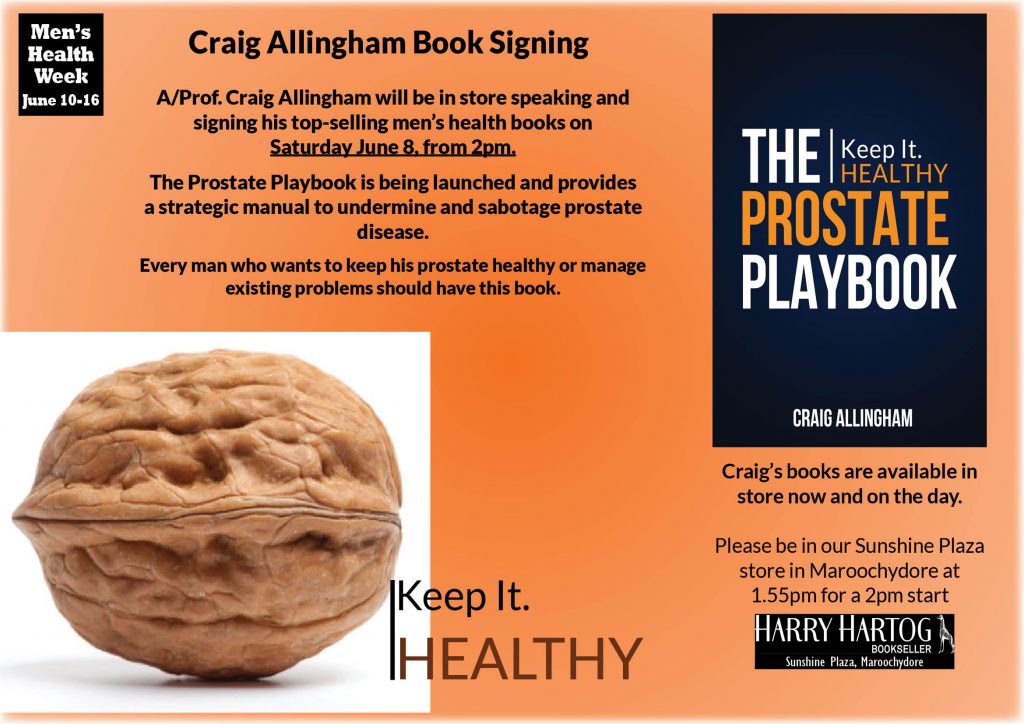 Saturday June 8, 2019 from 2pm. I will be at the fabulous Harry Hartog Book Store in the Sunshine Plaza at Maroochydore. A short talk about men's health then you will have the opportunity to purchase my new book (or my previous one – The Prostate Recovery MAP) and I will sign it for you.
Come along if you can, buy whatever books take your fancy in the store (or not) and let's get a big crowd to show that men's health is important and generates interest.